LCM(LifeCycle Manager)

Update the credentials there.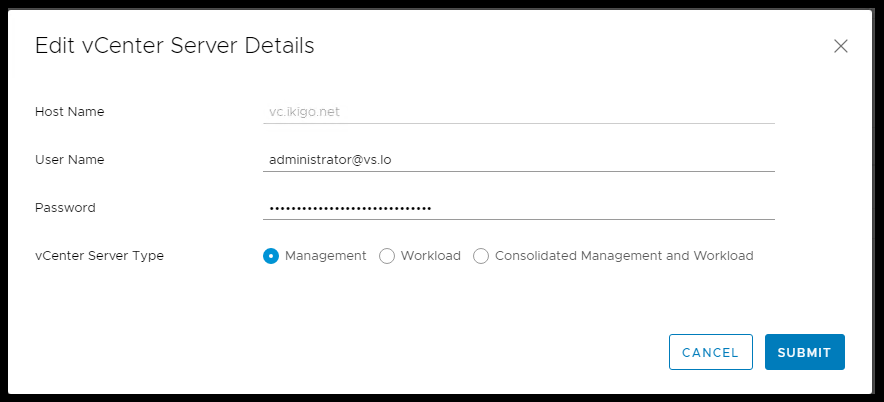 vRops: 
Log in to vRops as an admin
Browse to Administration> Solutions >Cloud accounts > Click on the vCenter edit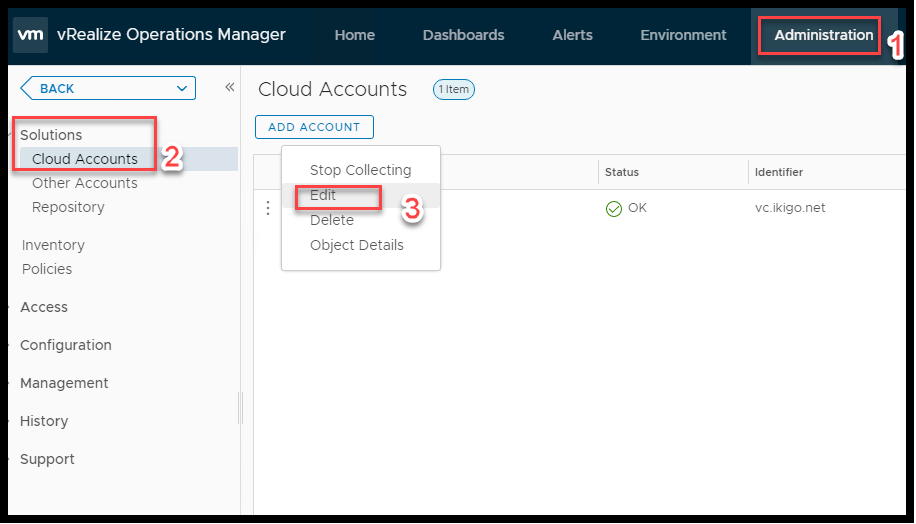 Click on the edit icon for the credentials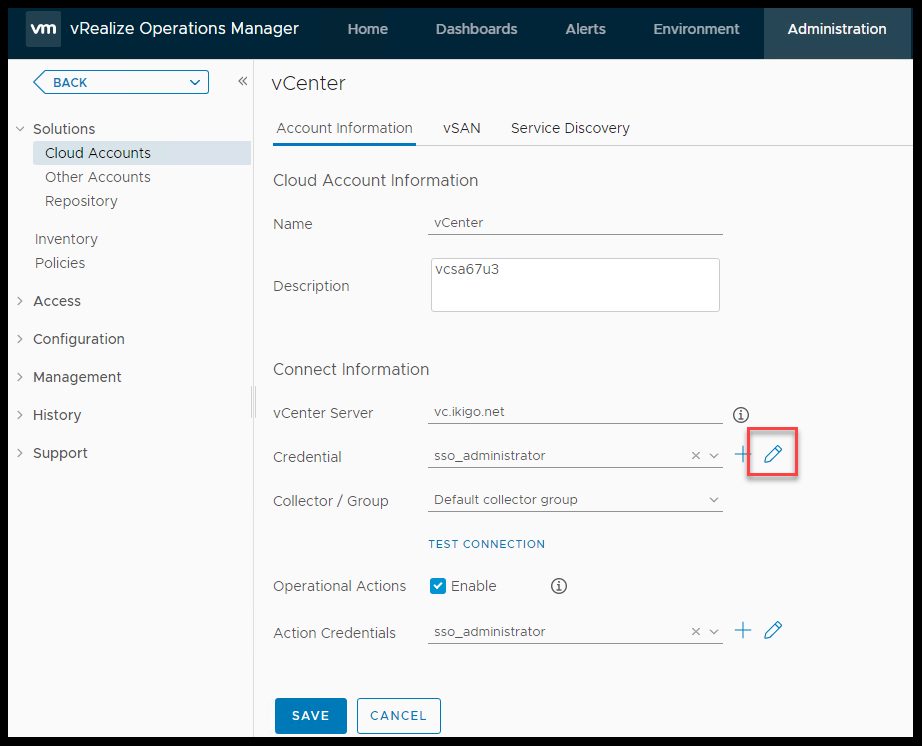 Update the password in the field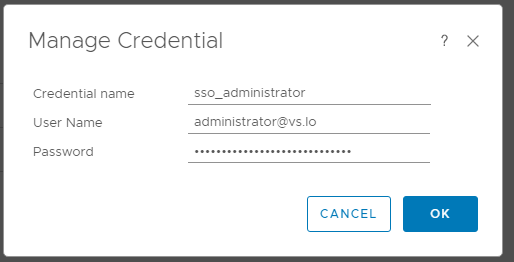 vRA: 
Log into the vRA org URL: https://vraFQDN/vcac/org/ORG_NAME as the tenant admin or the infrastructure administrator.
navigate to Infrastructure > endpoint > Edit the vCenter endpoint.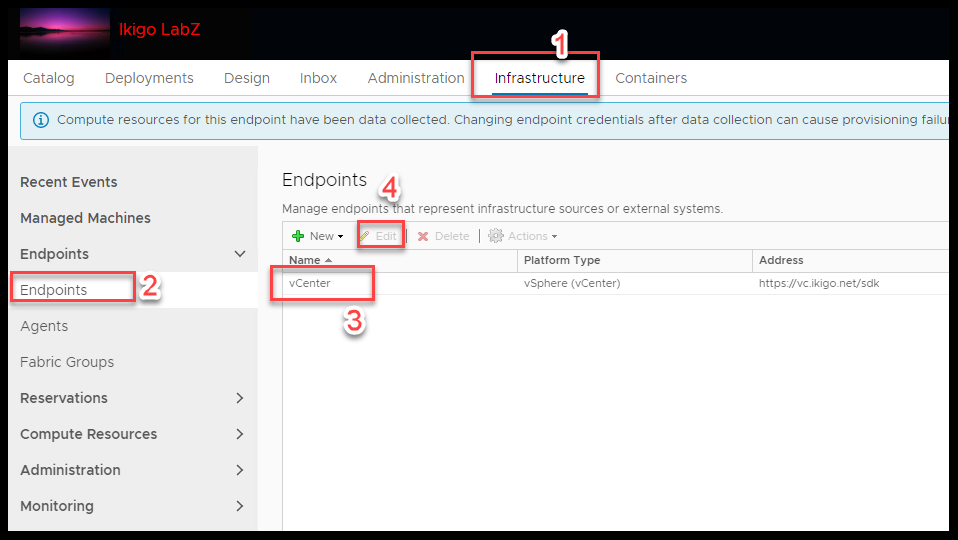 Update the credentials under the username password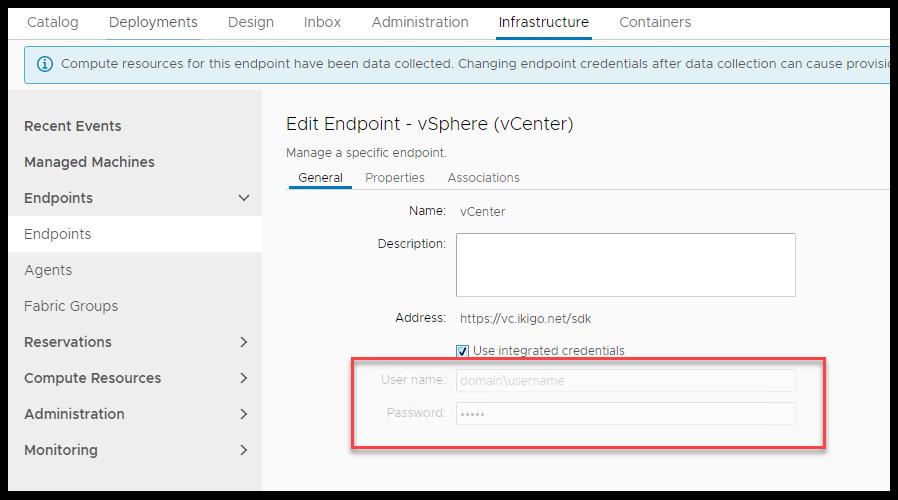 Note: If integrated credentials check box is enabled, vRA uses the service account  used in IAAS (domain account)
vRO (embeded and/or External):
Navigate to vRO Https://vRo_ip/vCo
Click on "START THE ORCHESTRATOR CLIENT"
Login with the administrator account.
Navigate to Library>Workflow and search for "Update a vCenter Server instance" workflow.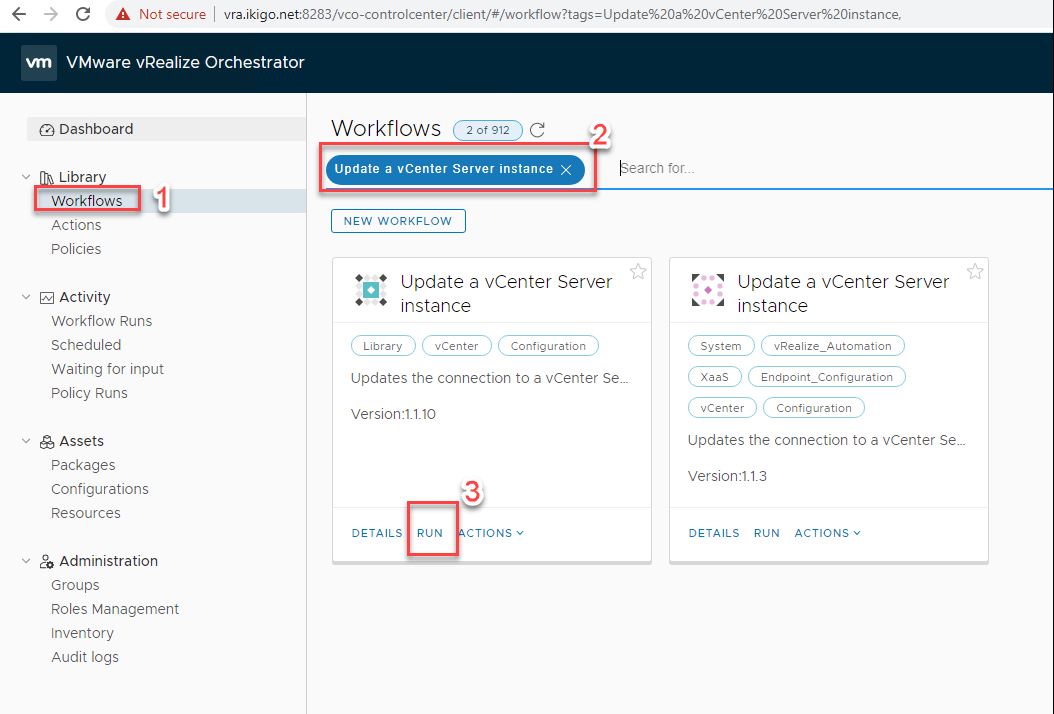 Click on "Update the log-in properties"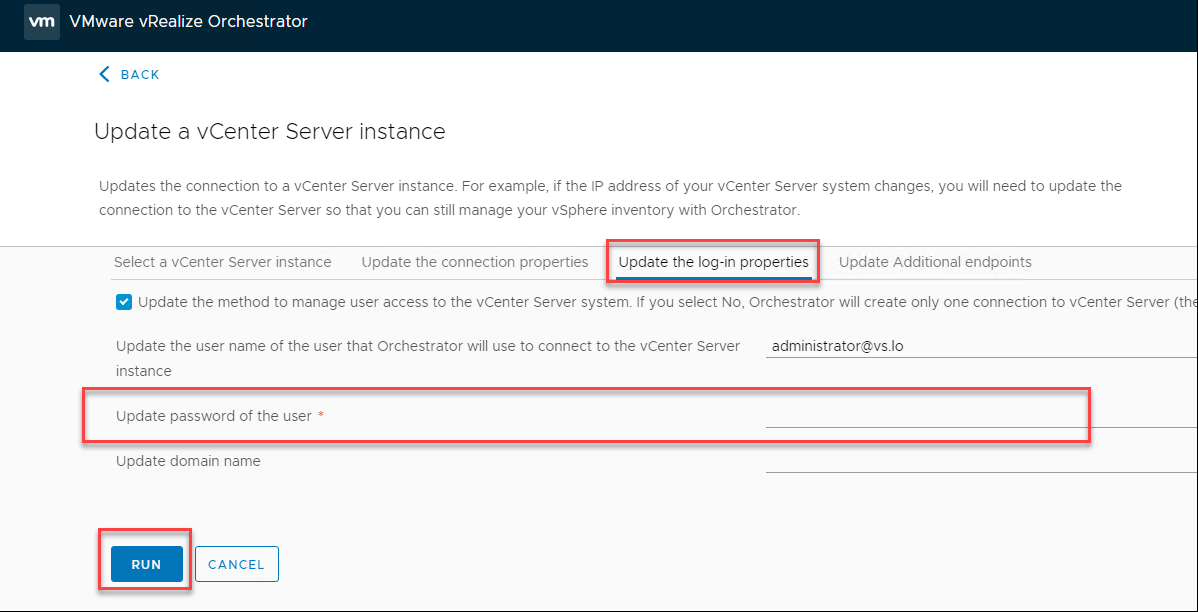 Fill in the update password for user and click on RUN
Note: If you have custom vCenter Certificates, you will need to click on the notification icon (on the left top) and allow follow the "waiting for input prompt"
Log Insight:
Navigate to the log insight URL, Switch over to the administration page (from the left top)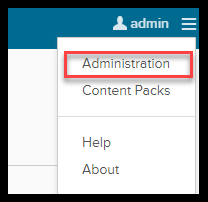 Under integration, click on vSphere, and click on edit and fill in the password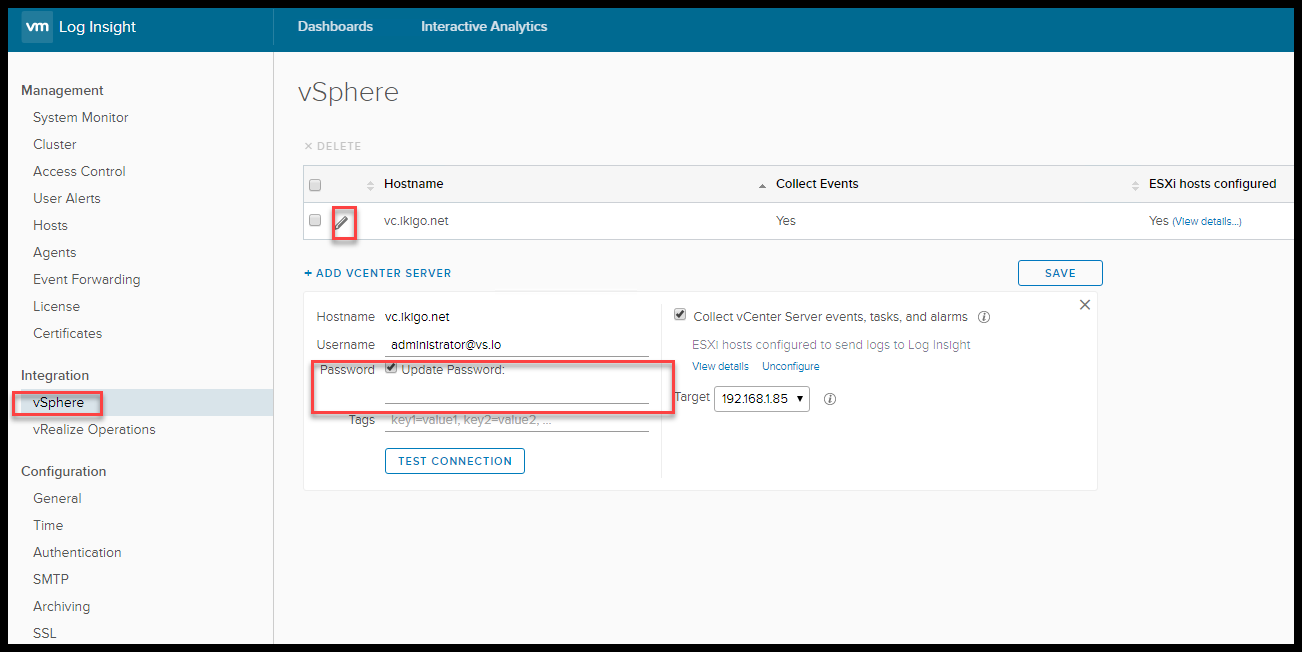 Click on test connection and save (on the top) when done.